Last year I made a quick, easy, crochet shamrock garland to hang on our mantle. I used the following pattern from Midwestern Moms to create the shamrocks.
Once I had several shamrocks made, I crocheted a long chain, and used a yarn needle to thread my chain through the top of the shamrocks!
When I pulled out the garland to hang up again this year I decided to look for some other quick, easy projects to decorate for St. Patrick's Day. Here are some cute things I found!
Crochet Leprechaun Boot Cuffs by Intertwined Art
These Shamrock Coasters from Crochet Memories Blog remind me of coasters my grandma made when I was little!
How about non-crochet items?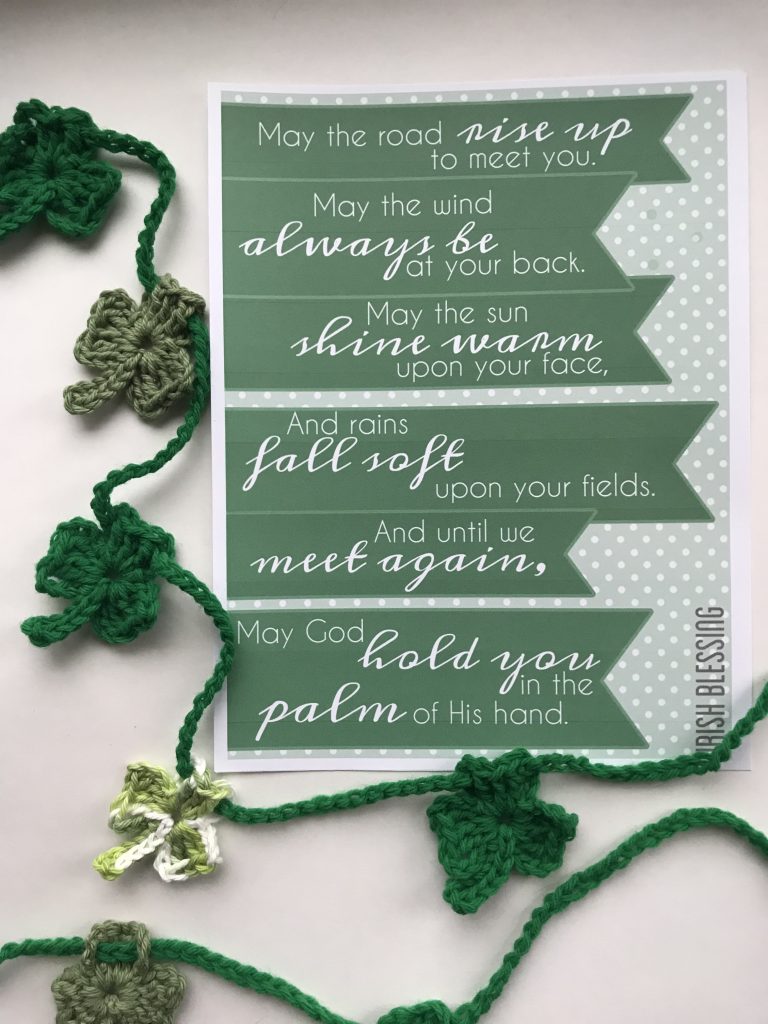 I found this Irish Blessing printable from Somewhat Simple to add to the mantle with the garland. With 3 versions, one is bound to work with your style! Visit her site to see the other versions available, and grab one for yourself:
https://www.somewhatsimple.com/irish-blessing-free-printable-3-designs/
And, check out this cute subway art printable, and the cute green vases to ago along with it!!!
How about a fun banner?  Check out this cute burlap banner, and the adorable pom-po garland on this St. Patrick's Day Mantle display.  Lots of cute ideas in one place!
Seriously thinking I'll have to make a pom-pom garland soon! It would be so cute in many different colors, for many different holidays!
There's still some time to complete some fun, quick projects for St. Patrick's Day!