For my son's birthday this year, he wanted to invite a few friends to go play VR games. So, we went with VR gaming as the overall theme for his party.

Since they were going to play VR games, he requested a VR headset as a decoration for his "cake". I use quotation marks because he didn't really want a cake. He wanted a big cookie or brownie; so we decided on a brookie!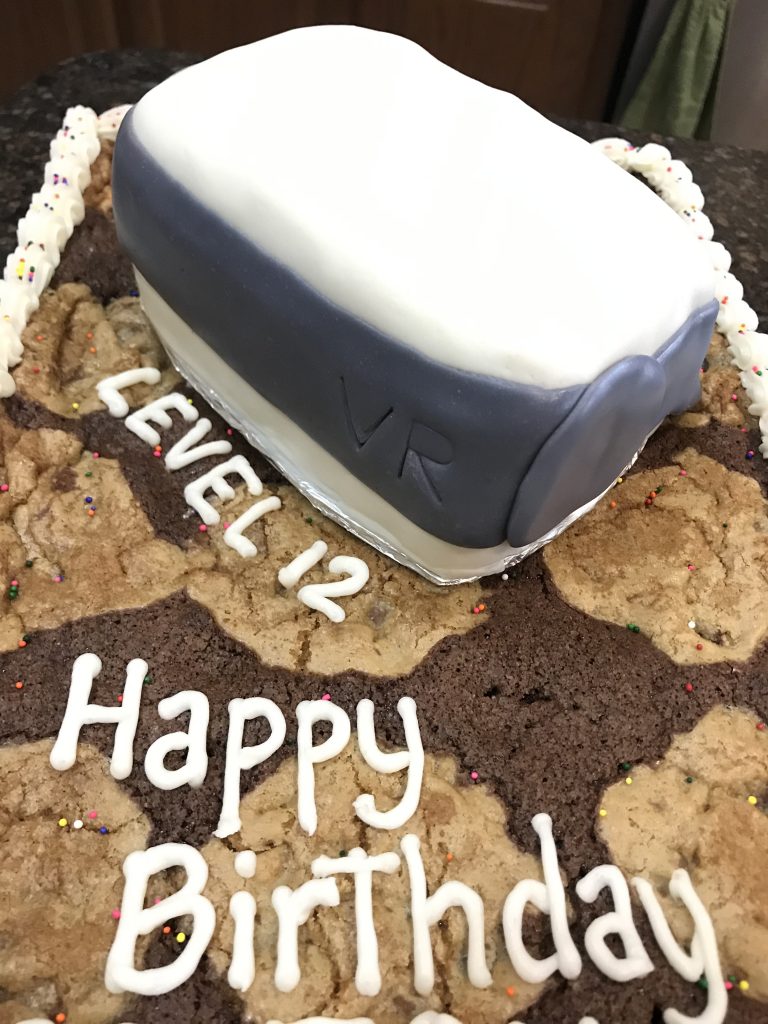 To make the brookie, we used a couple of recipes from our favorite dessert recipe book:
Hershey's 100th Anniversary 100 Years of Hershey's Favorites
We used the following recipes:
Hershey's Classic Chocolate Chip Cookies
I lined a stoneware bar pan with parchment paper and scooped 12 chocolate chip cookies, evenly spaced, into the pan. I then scooped the brownie batter between the cookies.  Since the cookie dough and brownie batter are different consistencies I worried that the brookie would be lumpy, so I pressed the top of each cookie down a bit. However, when it was baking the cookies tried to spread and the brownies expanded a bit, so it actually turned out great!

You may notice the recipes call for different baking temperatures. I pre-heated the oven to 375, and turned it down to 350 when I put the pan in the oven. I ended up baking for about 20 minutes. But, as with any recipe, check for doneness and adjust as necessary since all ovens are different.

To make the VR headset, we used Rice Krispies treats and Marshmallow Fondant.
We use the standard Rice Krispies treats recipe found on the cereal box.
And, this is has been my go-to Marshmallow Fondant recipe for years. We like the taste better than regular fondant too.
My son made a drawing of a VR headset as a guide for what to make.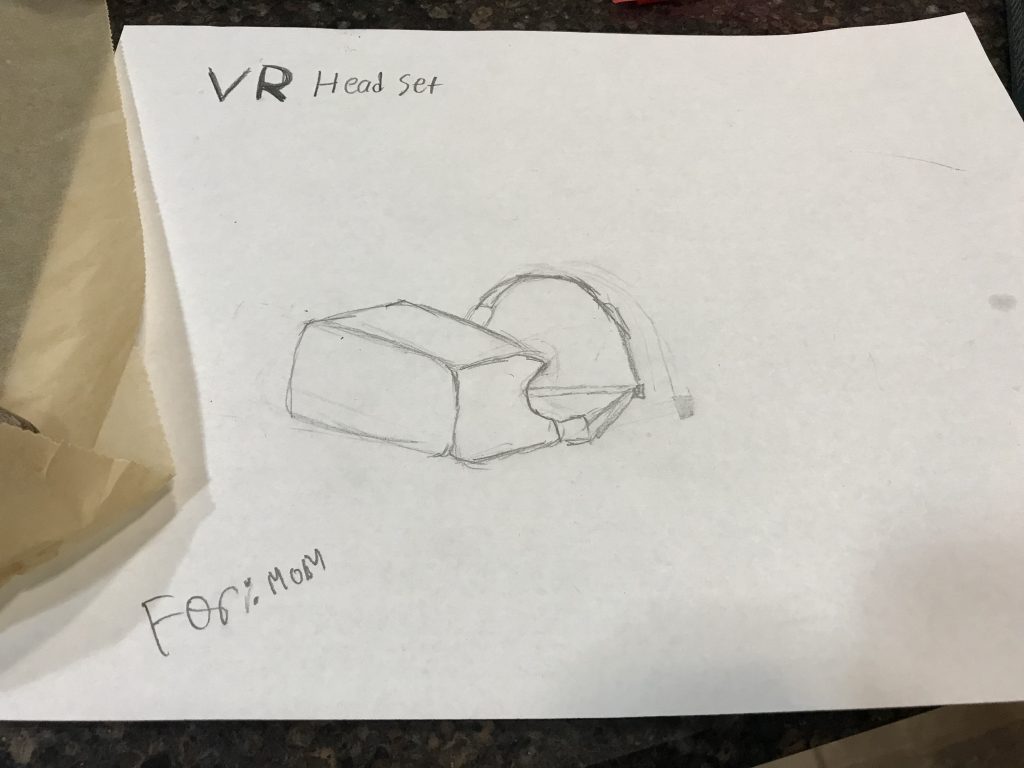 He helped me turn the Rice Krispies treats and fondant into his vision.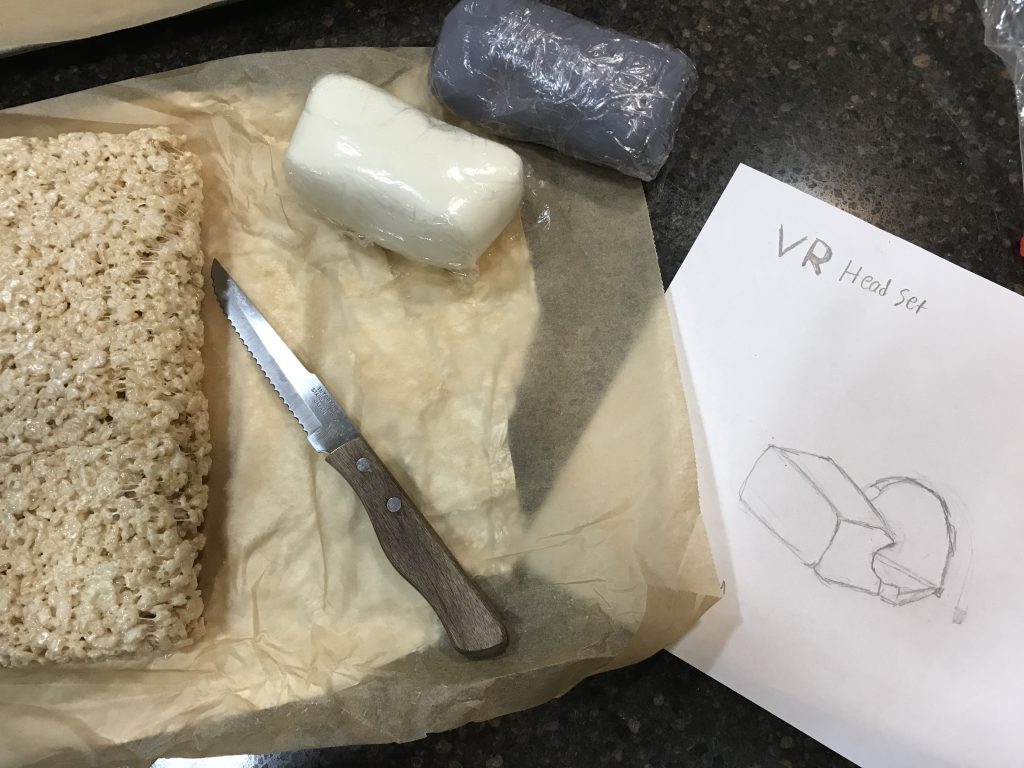 For party decorations, we used this 'Game On" banner from last year.  [See the original post here, which also includes some cool game controller cookies.]  

I was going to make another banner this year using my Silhouette but came across this set at Five Below, so picked it up instead.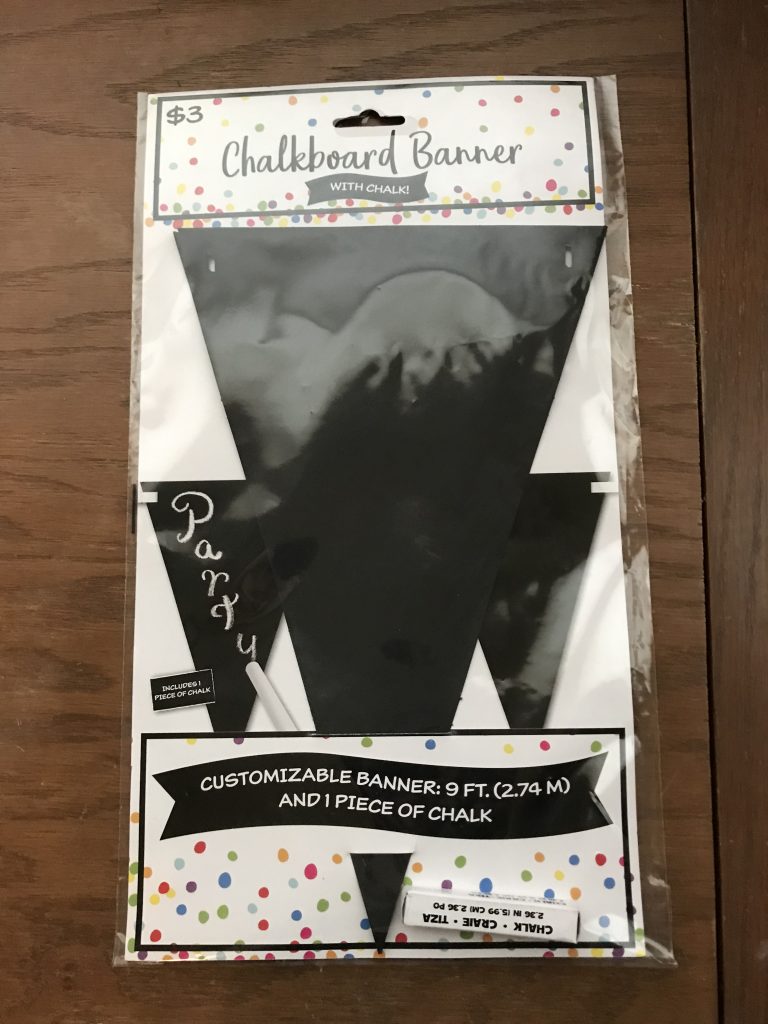 It's cardstock (which is what I would have used too) and came with a piece of chalk. I traced letters using a ruler and pencil, then traced with the chalk. He was happy with how it turned out, which made me happy!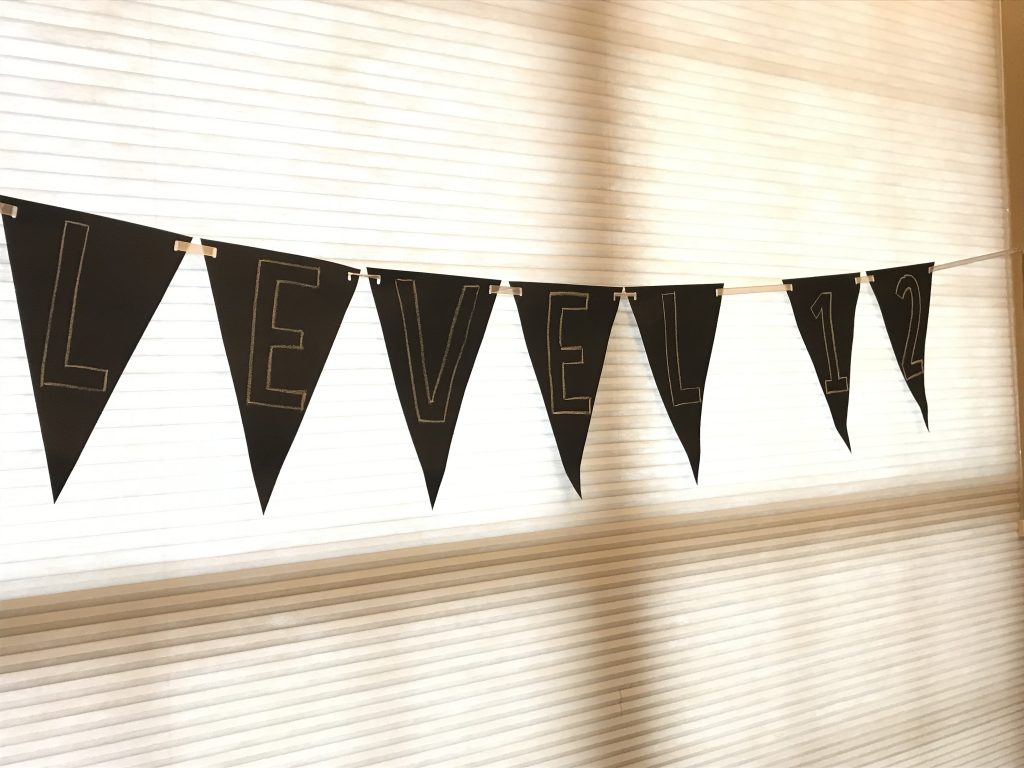 Overall, the party came together pretty easily. The boys had fun gaming. We had pizza and brookie when we got home from VRENA, and the boys had fun playing more video games at home!
Side note: have you ever watched anyone playing a VR game? It's quite entertaining! LOL