I recently finished this Crochet Lana Kimono (pattern by Sewrella), and I'm so happy with how it turned out! I'm ready for some warmer weather here so I can wear it!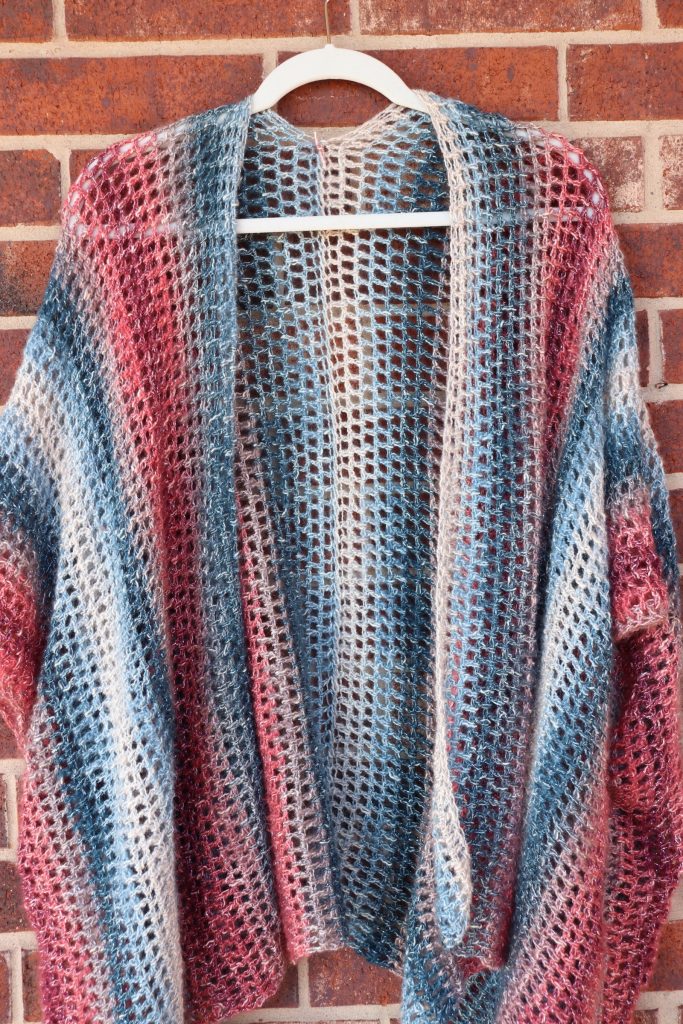 I used Lion Brand Yarns Shawl in a Ball in the Moonstone colorway. At first, I wasn't sure I'd like the metallic in the yarn, but it's really pretty.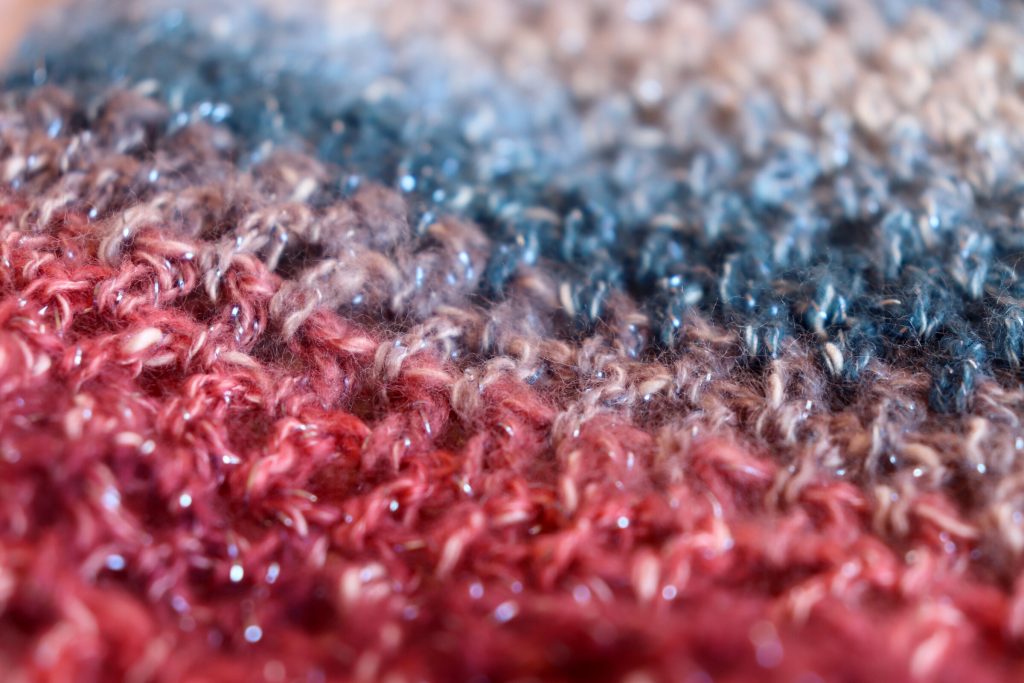 This was an easy project, and I can imagine it would be nice with many different types of yarns.
Want to make your own? Grab the Crochet Lana Kimono pattern from Sewrella's website. She even has a link to order a kit from Lion Brand! She also has a nice video tutorial to go along with it.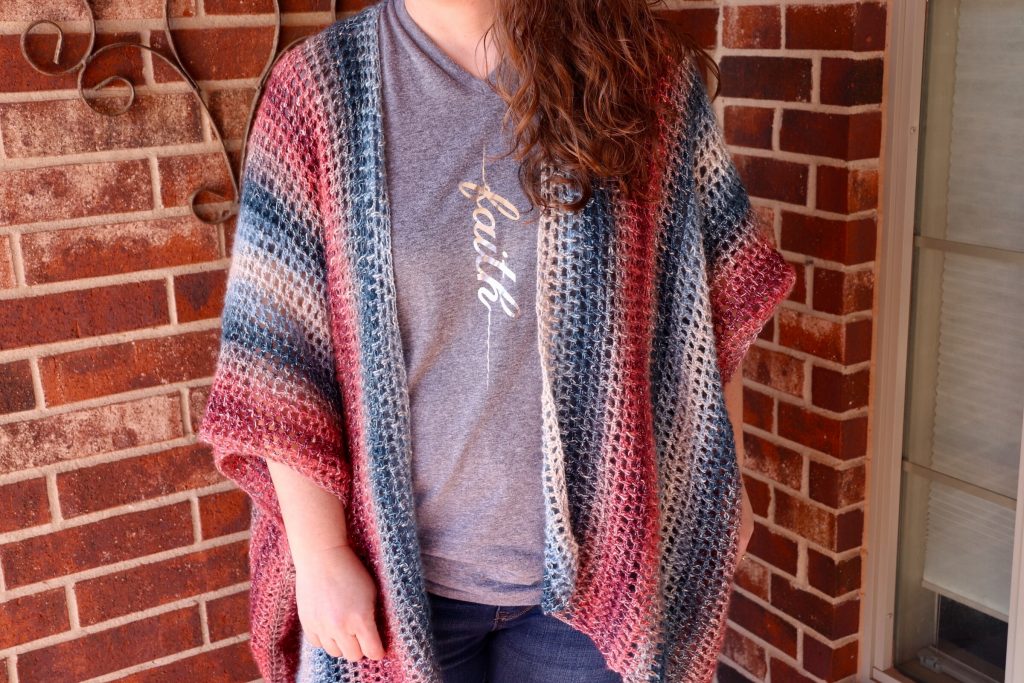 I ordered enough yarn for the Tall & Curvy version. I worked (and frogged) a few rows of this pattern a few times to determine what length I wanted.
I ended up starting with a FDC (foundation double crochet) of 120. I am long-waisted and knew I wanted the bottom of kimono to fall below my hips, so this starting chain is longer than the original pattern.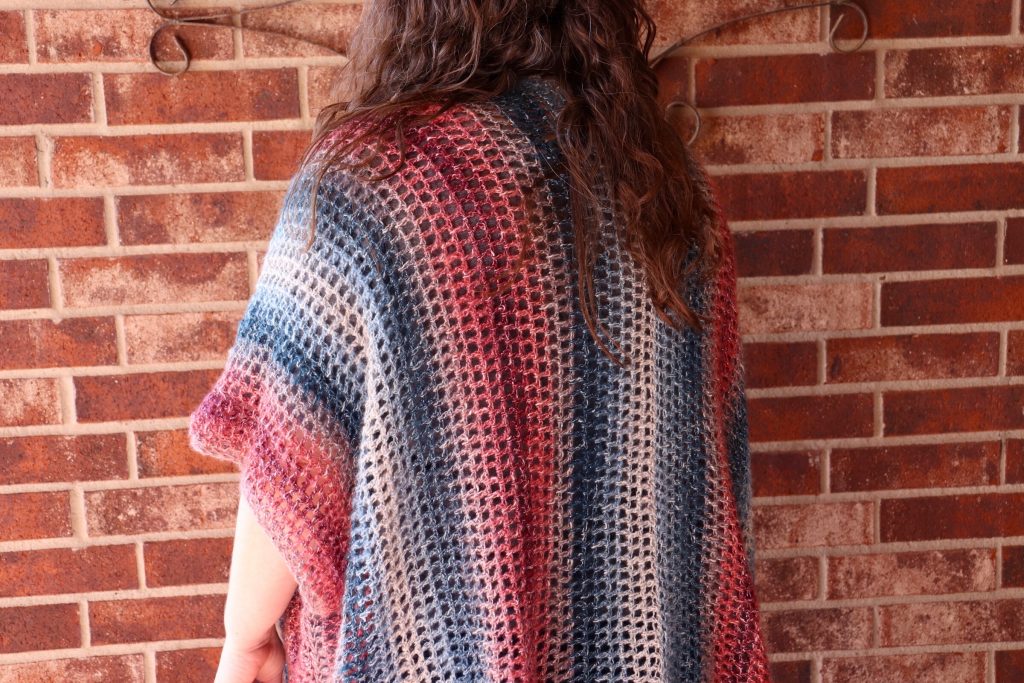 I don't make many wearable items, but I like wearing cardigans & jackets, so I thought this would be a perfect project for something to wear in spring & summer. It was great! Two panels seamed together – no shaping required!
If you want an easy, beginner level wearable – give this one a try!